100 beneficiaries are starting their mentoring at MedTOWN's Social Business Incubator in Jordan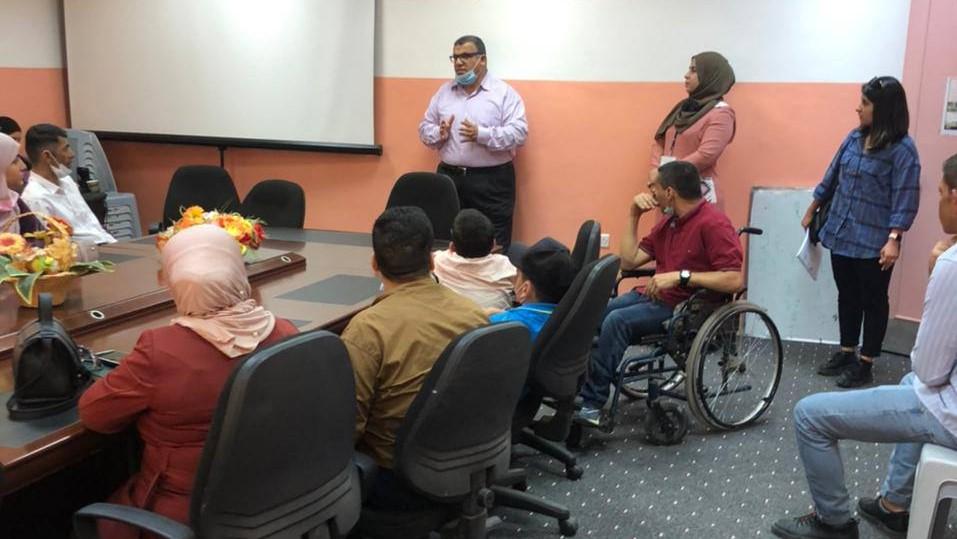 The final trainees are being selected from more than 200 applicants through interviews that are taking place since the last week of June at the incubator, focusing on people with disabilities (PWD), women and refugees from Al-Koura district, where they are also having awareness sessions in which JOHUD's representative, the Jordanian partner of MedTOWN, explained the process of the training and the time frame.
The training will start the last week of July, with the beneficiaries distributed in five groups over a period of 19 days each. These sessions will take place face to face at the incubator facilities in Al-Koura in Irbid, if the health status permits it.
The Jordanian Hashemite Fund for Human Development (JOHUD), MedTOWN project partner in Jordan, is implementing this Demonstrative Action with the close cooperation of the Jordanian Ministry of Social Development (MoSD), associated partner in the project, which has provided the facilities for the incubator.
The project seeks to establish a nucleus of social entrepreneurship projects that contribute to providing solutions to social problems faced by the beneficiaries, by supporting them to become entrepreneurs in the social and solidarity economy sector through providing an integrated environment for them, and supporting them to build and develop their intellectual and entrepreneurial skills in the field of social businesses.
The MedTOWN project "Co-production of social policies with social and solidarity economy (SSE) actors to fight poverty, inequality and social exclusion" is a cooperation project funded by the European Union through the ENI CBC Med 2014-2020 Programme, involving 9 partners, and as many associates, such as the City Council of Seville, from 6 countries (Spain, Greece, Palestine, Jordan, Tunisia and Portugal) with a total budget of 3. 3.4 million (86.5% programme contribution) and an estimated duration of 36 months, until September 2022.
MedTOWN is developing six Demonstrative Actions in six locations, six cities across the Mediterranean, experimenting with social innovation, such as the one implemented in Jordan, or similar formulas.
We wish all the beneficiaries all the best in their journey.