MedTOWN Greek national workshop on eco-social enterpreneurship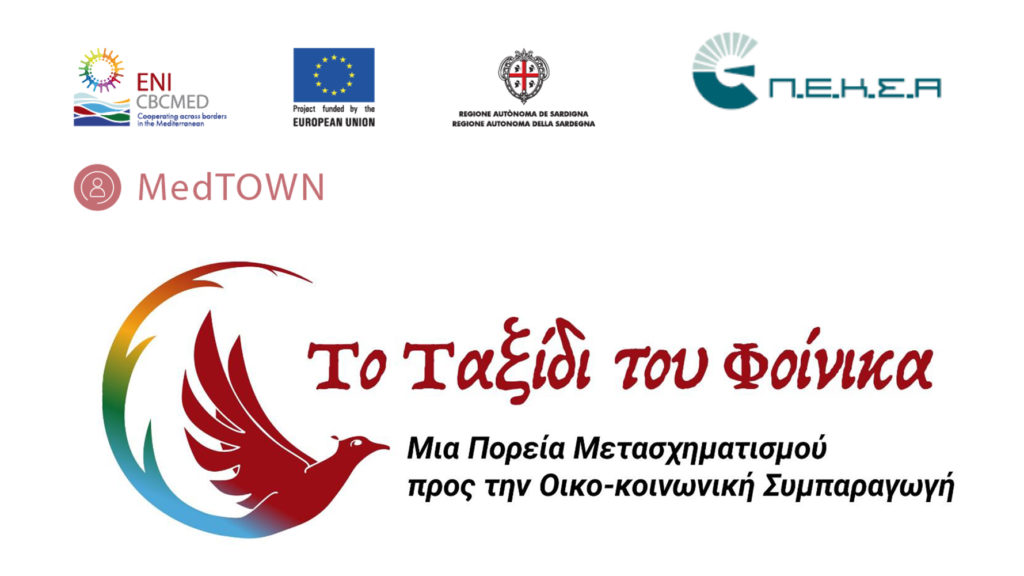 Programme:
Online sessions via zoom:
13, 18, 20 and 25th of May 2021 Thursdays & Tuesdays 11-13h (Greek time)
About the workshop & the project in Greece:
The MedTOWN project "Co-production of social policies with social and solidarity economy actors to fight poverty, inequality and social exclusion" is a social innovation initiative that aims to strengthen the role of the Social and Solidarity Economy through research and experimentation with co-production and circular economy models and the use of complementary public currencies to provide social services and financial assistance to the most vulnerable groups.
The MedTOWN project is a cooperation project funded by the European Union through the ENI CBC programme, which is a multi-faceted cross-border cooperation initiative in the Mediterranean region. It involves 9 partners from 6 countries (Spain, Greece, Palestine, Jordan, Tunisia, Spain, Greece and Portugal) with a total budget of €3.4 million (86% of the total budget) and an estimated duration of 36 months, until September 2022.
Under this European project, six pilot actions will be developed to design innovative models that can later be replicated in other countries. The Local Action Plan of the Municipality of Paggaio will focus on strengthening the employment and entrepreneurship of vulnerable social groups and strengthening the local economy, while supporting the survival of small local businesses.
In addition to the knowledge to be co-produced during the workshop, participants will also have the opportunity to receive support for the development of local pilot co-production initiatives that may be funded under the MedTOWN project. MedTOWN will fund through grant schemes at least 10 pilot projects from the 6 participating Mediterranean countries.
The workshop will be completely free of charge for the participants, as the MedTOWN project fully covers the costs and certificates of participation will be given after the workshop.
In the following link you can find a short description of the thematic modules.