MedTOWN in Palestine to implement a complementary currency to promote citizen's involvement in waste management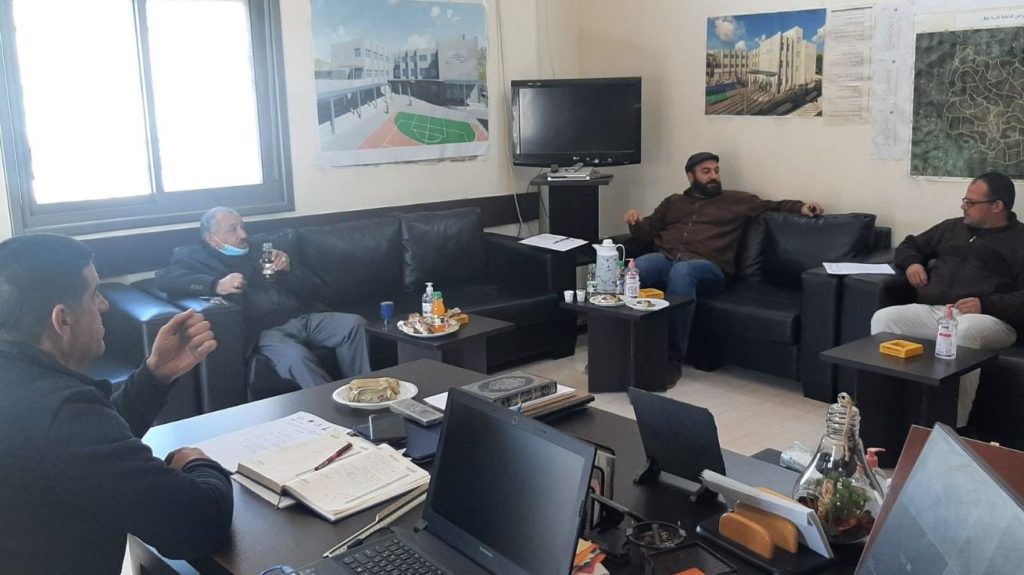 MedTOWN project is co-producing a new community of solid waste management system based on a circular economy model using a complementary currency (CC), in the municipality of Beitillo (District of Ramallah, Palestine). The local currency will work as an incentive to both encourage waste separation and as a mechanism to increase the economic capacity of vulnerable economic groups. 
Palestinian Hydrology Group (PHG) and Agricultural Development Association (PARC), local partners of MedTOWN project, and the Palestinian village council and the Agricultural Cooperative Society in Beitillo have signed the Memorandum of Understanding (MoU) and celebrated the project kick-off on 10th February 2022.
In the framework of this meeting, the village council of Beitillo was informed of the official approval and moving forward of the MedTOWN project planned by local partners, in order to develop together the different guidelines included in it.
These strategic guidelines include: the implementation of the activities; local cooperation with the experts who are conducting the technical, legal and socio-economic studies; start thinking on the potential families to be targeted within the project; & clarifying the responsibilities and roles of each party while defining the role of the cooperative in managing and following up the demonstrative action with the village council of Beitillo.
New value circuits for solid waste will be created in cooperation with the local agricultural cooperative, and the creation of new women-led SSE, through the use of a local CC, Qamama (literally, trash in Arabic), which will operate as a loyalty and reward program to encourage sustainable behaviours. Thus, the municipality of Beitillo and its citizens will work together to improve their environmental performance, dynamize the local economy and generate job opportunities for vulnerable groups.
By co-producing the new model with the Municipality & SSE present in the territory, defining its technical characteristics, as well as its control parameters and their concrete application, the system will aim to increase the fraction of waste that is recycled to help reduce the contamination and health risks generated by local uncontrolled landfills.
MedTOWN is developing six Demonstrative Actions in six locations, across the Mediterranean, experimenting with payment systems, such as the one to be implemented in Beitillo, or similar formulas.
---
This article is part of MedTOWN newsletter. If you want to receive news about the project, suscribe to our newsletter here
You can contact us through: medtown@acpp.com or follow @medtownproject on our social media: Facebook, Instagram, Twitter